IWSG Blog Hop---the first Wednesday of every month.
Hello and welcome to the Insecure Writer's Support Group Blog Hop!
Always on the first Wednesday of the month.
Happy IWSG Day and Happy Month of March!!
☘☘☘☘
What is the Insecure Writer's Support Group?
The purpose of the group is
* to share and encourage.
* Writers can express doubts and concerns without fear of appearing
foolish or weak.
* Those who have been through the fire can offer assistance and guidance.
*It's a safe haven for insecure writers of all kinds!
You're invited to become a member of this supportive group.
Click here
to sign-up to join.
March 4 question - Other than the obvious holiday traditions, have you ever included any personal or family traditions/customs in your stories?
I don't believe I have other than inserting tidbits from my personal life into the life of the character like loving m&ms or eating chips dipped in ketchup. I also set the scenes in places I have visited or lived such as a funeral home or an old barn.
☘☘☘☘
Seeking Your Advice on Book Marketing
Because there are so many savvy bloggers here during the IWSG Blog Hop, I hope you will help me with overcoming the insecurity of marketing my memoir, Arranging a Dream. On this blog, I usually talk about tips on writing and feature authors' fiction. With the release of my memoir in June, I wonder if I should open a new blog about memoir writing and memoir reading.
Not only to focus on the June release of the memoir but also because I am a Life Storytelling evangelist!
I established--
a Facebook group, Telling Your Life Story and Memoirs Circle,

published a journal for life story writers, Your Words, Your Life Story: A Journal for Sharing Memories.

leading a workshop on Life Storytelling.
The blog would be fun to write, but so time-consuming trying to keep 2 blogs afloat. Is it better to keep this blog as a hub for all my fiction and non-fiction books?
What do you think? I'd appreciate your feedback. Please leave a comment below.
Get the March edition of the Rose Courier delivered to your inbox. Every month, fun and surprises and all the latest news on J.Q. Rose's adventures in the world of books with
Click here to sign up.
50% Off eBooks at Smashwords during Read an eBook Week!
Romantic suspense, Deadly Undertaking is on Sale through March 7.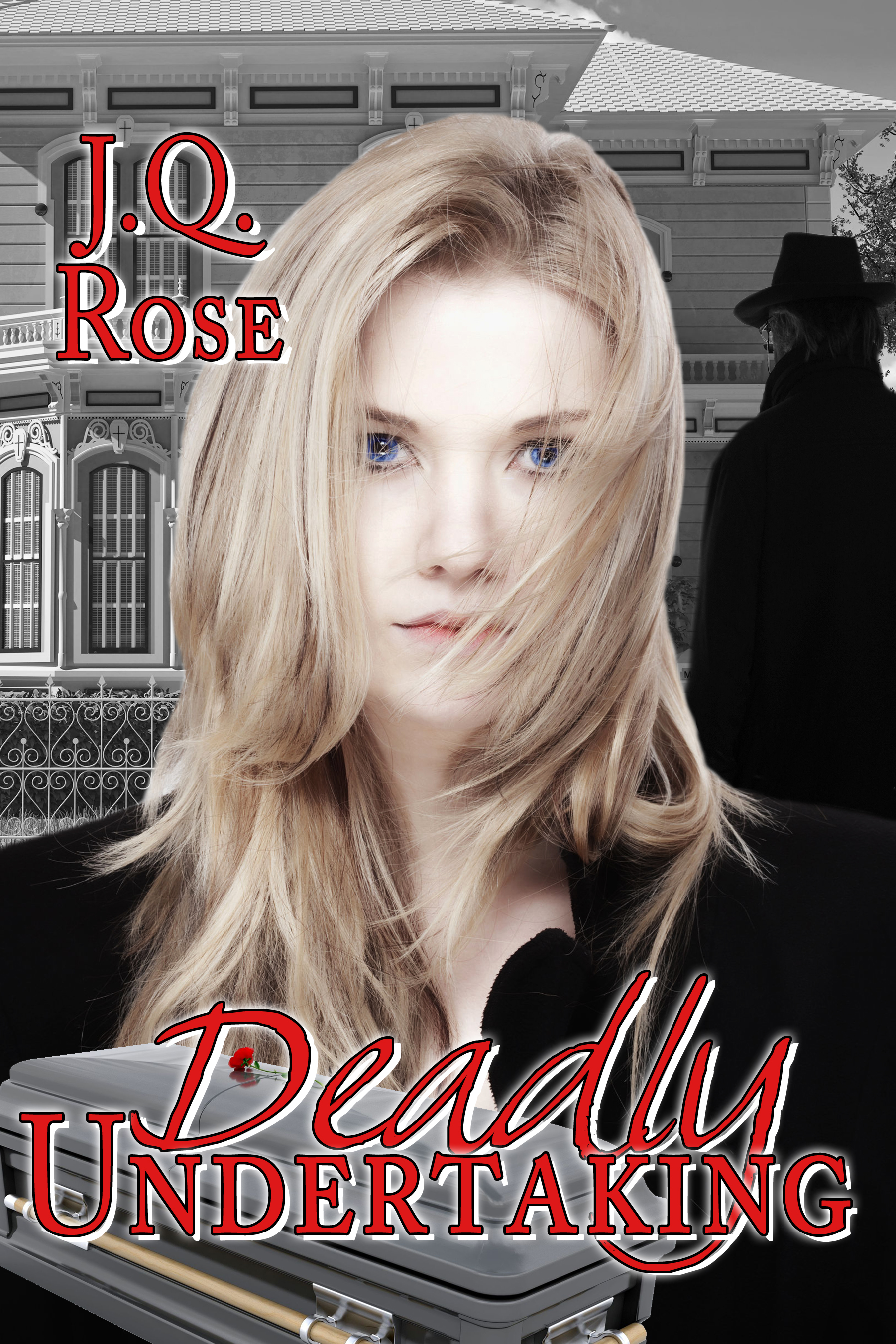 Deadly Undertaking by J.Q. Rose
Romantic Suspense
A handsome detective, a shadow man, and a murder victim
kill Lauren's plan for a simple life.
Click here to save 50% during the Smashwords Sale!
☘☘☘☘
Thank you for stopping in!